Peewee
---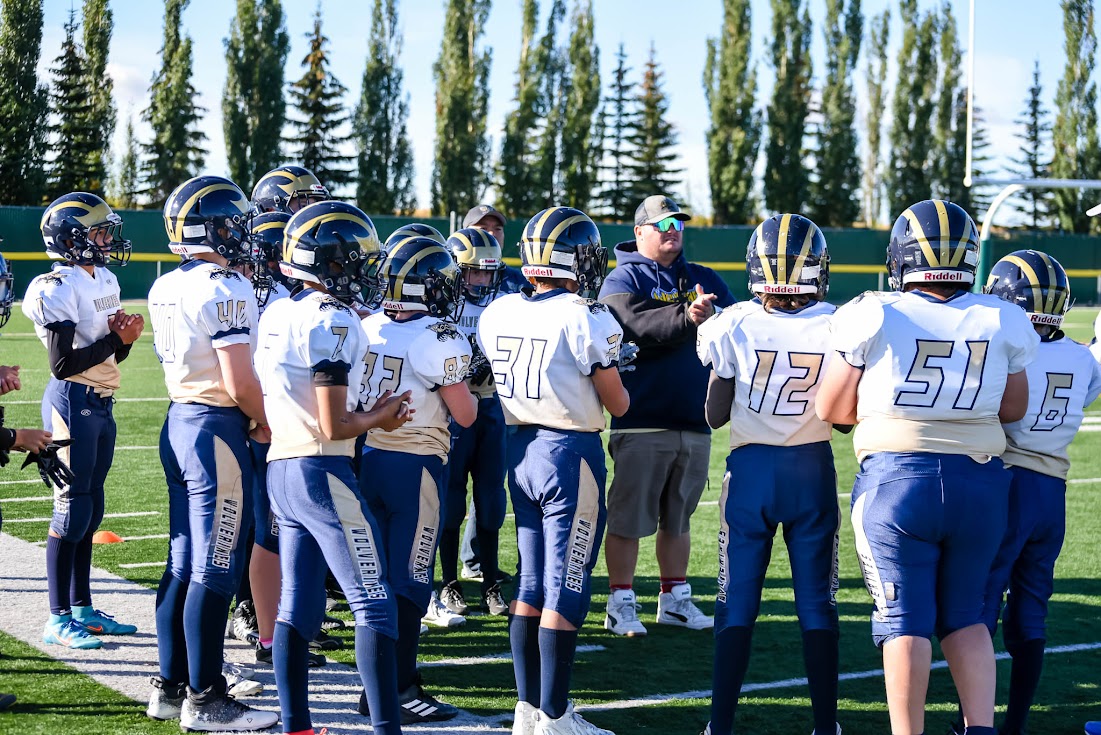 Peewee is an intermediate team within tackle football. Athletes aged 11 and 12 in the calendar year. Peewee plays 9-a-side on a modified field allowing for a more gradual progression to 12 a-side football at Bantam. All players learn safe contact and fundamentals, while continuing to focus on skill development and teamwork. Skill development at this level becomes more position specific.
The Spring Session begins with no-equipment & non-contact in early June, then tackle practice for 2 weeks later in June.
Regular Season begins early August and continues to the end of October.
Practices will begin the first week of August and will be held at the Brentwood Elementary field.
Games are held once per weekend starting in September. Game locations are at Emerald Hills and surrounding areas.
Equipment Provided
Helmets
Shoulder Pads
Game Pants, Knee Pads
Practice/Game Jerseys
Practice/Game Pants
Mandatory Equipment - NOT PROVIDED
Football Cleats (or acceptable rubber cleat alternative) - No metal cleats
Quality mouth guard
Football/Sports Girdle (w/ Hip, Thigh pads and Tailbone pads)
Coaching Staff
| | |
| --- | --- |
| Travis Kemp | Head Coach |
| Cory Seward | Peewee Director/Head Coach |
| Mike Hunka | Assistant Coach |
| Glen Meheriuk | Assistant Coach |
| Brian Desjarlas | Assistant Coach |
| Bill Cooke | Assistant Coach |
| Kelly Fleetham | Assistant Coach |
| Tommy Heidbrink | Trainer |
| Owen Ostrosky | Trainer |
| Erin Donovan | Trainer |
| Brett Dravinsky | Trainer |
| Leah Vanyk | Team Manager |
| Stephanie Peterson | Team Manager |
CLICK HERE TO REGISTER