Atom
---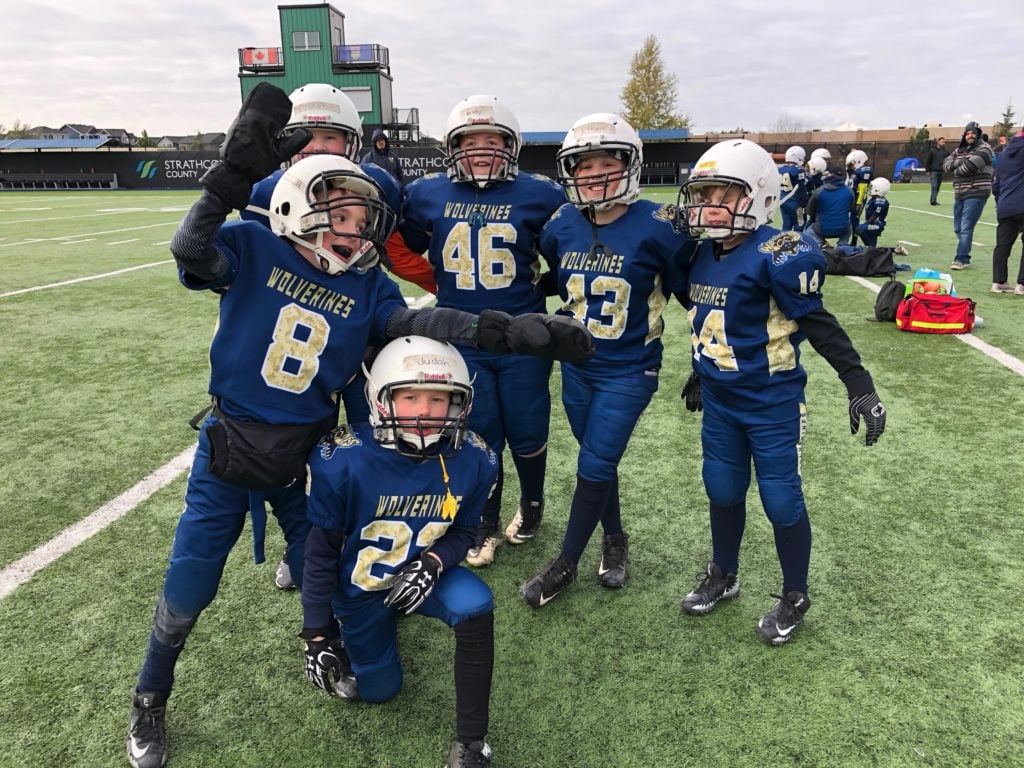 This is the first level that introduces Tackle Football to athletes aged 8, 9 or 10 within the calendar. With the game being played on a smaller field, with fewer players, 6 vs 6, each player gets the opportunity to touch the ball and be involved in the play. The focus of the the atom team is on developing skills, fundamentals, and teamwork while staying active and having fun in an inclusive environment.
The Spring Session is no-equipment and non-contact. This will be offered in June as an introduction to football.
Regular Season begins in August and continues to the end October.
Practices will begin during the first week of August and will be held at the Brentwood Clubhouse and field.
Games are held once per week. Game locations are within the City of Edmonton and surrounding areas.
Equipment Provided
Helmets
Shoulder Pads
Game Pants & Knee Pads
Practice/Game Jerseys
Practice/Game pants
Mandatory Equipment - NOT PROVIDED
Football Cleats (or acceptable rubber cleat alternative) - No metal cleats
Quality mouth guard
Football/Sports Girdle (w/ Hip, Thigh pads and Tailbone pads)
Coaching Staff
| | |
| --- | --- |
| Tyler Leibel | Head Coach |
| Shawn Slator | Team Director/Coach |
| Dylan Karch | Coach |
| Brad Shaler | Coach |
| Rob Demers | Coach |
| Chris Johnson | Coach |
| TBD | Team Manager |
| Mercedes Phoummasak | Trainer |
CLICK HERE TO REGISTER